STEEL PIPES
Carbon Steel Tubes for Machine Structural Purposes
– Available in Cold Rolled, Hot Rolled Material
– Square and rectangular hollow sections
Welded Steel Pipes
Spec: BS 1387-1985, JISG 3444-STK290 / 400 / 500 / 540, ASTM A500, BS EN10219
Size: 15mm to 114mm OD
Class: AAA, AA, A, B, C
Thickness: 1.0mm – 5.4mm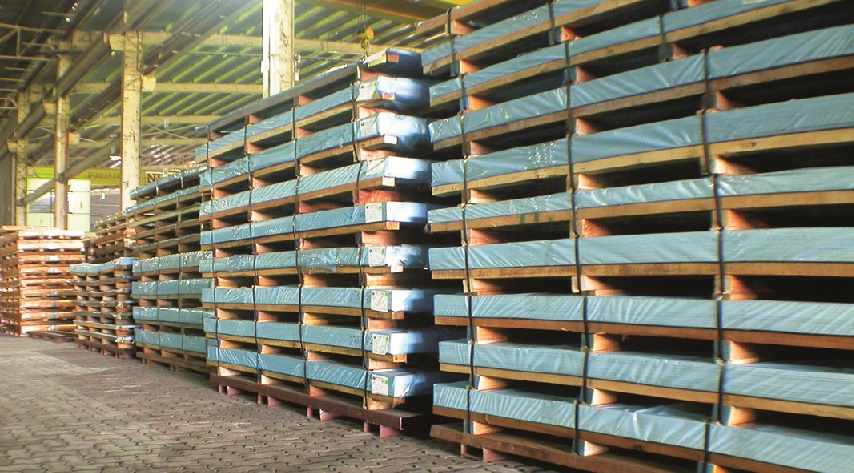 STEEL PLATE & SHEETS
HR Steel Sheet (HR) – (JFS A 1001, JIS G 3101, JIS G 3131, JIS G 3113, JIS G 3132, JIS G 3134 etc.)
Hot Rolled Steel Sheets are the most economical steel sheets available for a wide variety of applications. HR Steel Sheets are easy to weld, form and drill, and has a slight grainy surface.
CRS Steel Sheet (CR) – (JFS A 2001, JIS G 3141, JIS G 3135, JIS G 3133 etc.) Cold Rolled
Steel Sheets are rolled to a close thickness tolerance and possess a fine, smooth surface providing a excellent base for painting. Popular uses for CRS Steel Sheet include: automotive, home appliances, tool boxes, hoppers, fuel tanks & rack, etc.
Galvanized Steel Sheet (GI) – (JFS A 3001, JIS G 3302) Galvanized Steel Sheets are intended for use where greater corrosion protection is required without painting. Galvanized Steel Sheets are ideal for a wide range of outdoor applications, or for decorative interior design.
Electro-Galvanized Steel Sheet (EG) – (JIS G 3313) Electro Galvanized Steel Sheet which has been electrolytically zinc coated in coils by modern methods. Its zinc coating is so completely bonded to the base metal that it will not flake or peel under the most severe forming or drawing operations
Electro-Galvanized Steel Sheets are ideal for automotive panels, electrical and electronic components.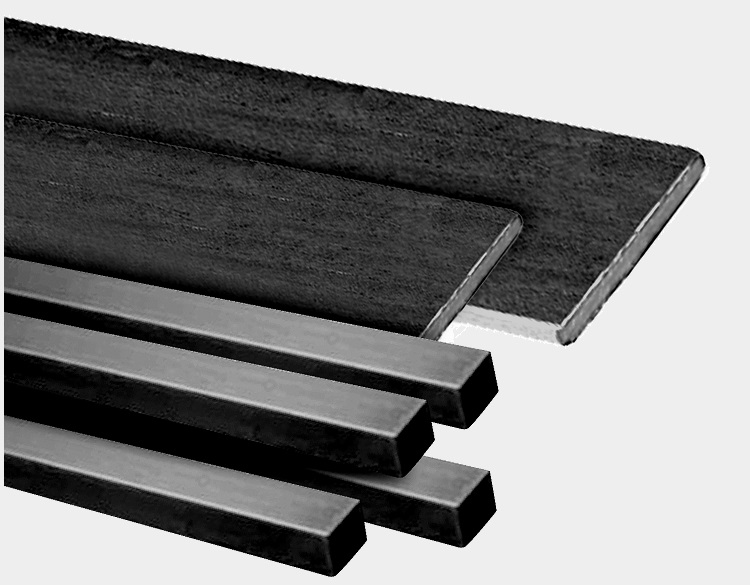 FLAT & SQUARE BAR
Flat and Square Bars (JIS G 3101) – SS330, SS400 and SS490 with the following dimensions :
Flat Bar
Width: 25mm max
Thickness: 9mm max
Square Bar
Dimension: 16mm x 16mm max
Fields of Application
– Building Construction
– General Industrial Components
– Manhole / Drain Gratings
– Window / Door Grilles
– Furniture etc.
EXPANDED METAL
What is Expanded Metal?
Expanded metal is manufactured from a single sheet of metal by expansion process. In the process, the metal sheet is sheared and stretched to form a uniform diamond-patterned mesh which results in double bonds formation where the rows of strand converge at the apex of each diamond, technically called 'knuckles'. This expanded metal is conformed to BS 405 and JIS G3351.
Expanded metal is a very versatile and exciting product. New applications continue to be discovered for its use every day in industry, offices and home.
Product benefits
– Light, durable and strong as mild-steel sheeting.
– There are no welds or joints and can operate as structural member that distributes loads evenly over wider areas.
– High strength-to-weight ratio makes it technically applicable in many engineering and ornamental applications.
– Fire resistant, vermin proof and provides anti-slip surface for ramps, catwalks and stair reads.
– Good visibility and easy passage of air, heat, light and sound while ensuring security and protection.
– Good conductor to electricity, magnetic flux and heat through jointless continuity of materials.
– Good for electromagnetic screening and driveway heating.
– Anti-corrosive when hot-dipped galvanised or powder-coated.
2 Types of Expanded Metals
Produced by slitting steel plate or sheet and stretching the strands so formed at right angles to the plane of the steel plate or sheet so as to form a network of diamond shaped holes.
Fields of Application
– Enclosure
– Protection
– Containing
– Support
– Decoration
– Reinforcement
– Filtration
CHECKERED PLATE
Benefit
The raised pattern create a slip-resistant surface at all angles and allows plates to be used in any direction.
The spaces between the studs create a self-draining surface, which is easy to clean. the characteristic reduces corrosion and gives checkered plate a long life.
Checkered plate is readily weldable by normal processes.
Standards and Grades
Checkered plate is available to EN 10025:2004 in grades S275, S275JR, and JIS G3101, SS330, SS400. Contact Tashin about the availability of grades not shown above. For dimensions and cut lengths, please download the specification sheet below.
Fields of Application
– Building Construction
– Work – site Hoarding / Fencing
– Awning and Canopy etc.
C PURLIN
Produced from high tensile zinc-galvanized steel with cold roll forming process to ensure high degree of accuracy and consistency in the dimensions of our formed purlin.
The design of light weight, high strength of steel, zinc coated finish, various hole punch process and cut to customer ordered length provide efficient erection upon delivery without further fabrication and painting work at site. The erected purlins also require minimal maintenance through out the life of building.
Material
Structural steel (JIS G 3101)
High-tensile hot dip galvanized Steel (ASTM446 Grade D)
Thickness
1.6mm to 3.2mm
Dimensions
75 x 45 x 45 x 16mm min.
300 x 100 x 100 x 16mm max.
Fields of Application
– Building Construction
– General Structural
– Fabrication
– Machinery Fabrication etc.