OUR COMPANY
TASHIN HOLDINGS BERHAD (THB)
Reg No. 201701028709 (1242878-H)
Tashin Holdings Berhad was incorporated in Malaysia on 14 August 2017 under the Act as a public limited company under our present name. We were incorporated as a special purpose vehicle to facilitate the listing of our subsidiaries, Tashin Steel and Tashin Hardware, on the ACE Market.
THB is principally an investment holding company with subsidiary companies mainly engaged in the steel related sector encompassing both manufacturing and trading activities.
The Group's primary market for steel products is domestic. The Group's continued growth can be attributed to its ability to attain, and retain customers through product excellence, reliable quality, and competitive pricing.
The Group's has steadily progressed, grew and expecting to continue expanding its business in the near future.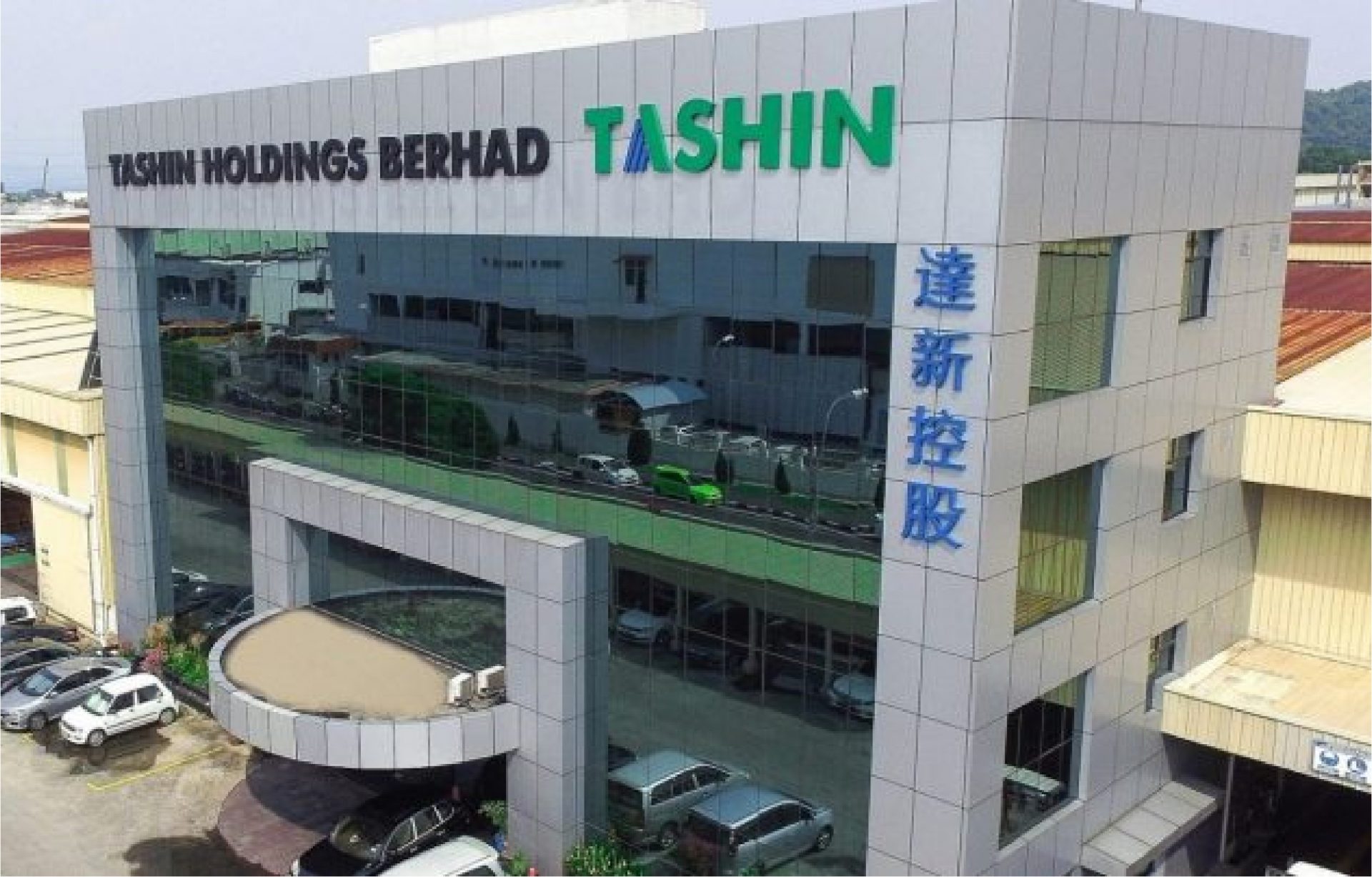 SUBSIDIARY
TASHIN STEEL SDN BHD (TSSB)
Reg No. 199801014965 (471094-P)

Holding company of THSB, TSSB started operation in October 1999. Its principal activities are processing of steel mother coils into Slit Coils and Sheets, trading and manufacturing of Steel Pipes, Expanded Metals and C Purlins.
TSSB's steel products are widely utilized and applied in various industries such as Automotive, Furniture, Electronics & Electrical, Construction, Engineering Fabrication and etc.
It has obtained ISO 9001 certification in July 2005.
TASHIN HARDWARE SDN BHD (THSB)
Reg No. 200401004046 (642549-V)
Commenced operation in 2004 as a trading company for steel products. THSB started the manufacturing activities for Flat and Square Bars, Checkered Plates in Jan 2013 to meet customers' to increasing demands.
Our knowledge in steel making and excellent production facilities enable us to offer custom-made solutions to fulfil customers' stringent needs, be it local or overseas.
In additions to TSSB manufactured products, Tashin Hardware is a stockist of the following various products cater to satisfy clienteles' procurement :
Square and rectangular hollow sections
Window pipes
Heavy section flat bars and plates
Checkered plates etc.
Furniture pipes
Black & G.I. Pipes
MS channels and angle bars
TREAT OUR CUSTOMERS WITH RESPECT AND COURTESY
ADOPTING AN ATTITUDE OF ZERO-DEFECT
STRIVE FOR CUSTOMER SERVICE EXCELLENCE
HIGHEST PRODUCTION EFFICIENCY
INVEST IN STAFF TRAINING AND DEVELOPMENT PROGRAMS
NORMS FOR CONTINUOUS QUALITY IMPROVEMENT